Crowd sourced super computing. AI training and inference for the people, by the people. Leverage our cloud or become a host and earn money at home with the computer you already have.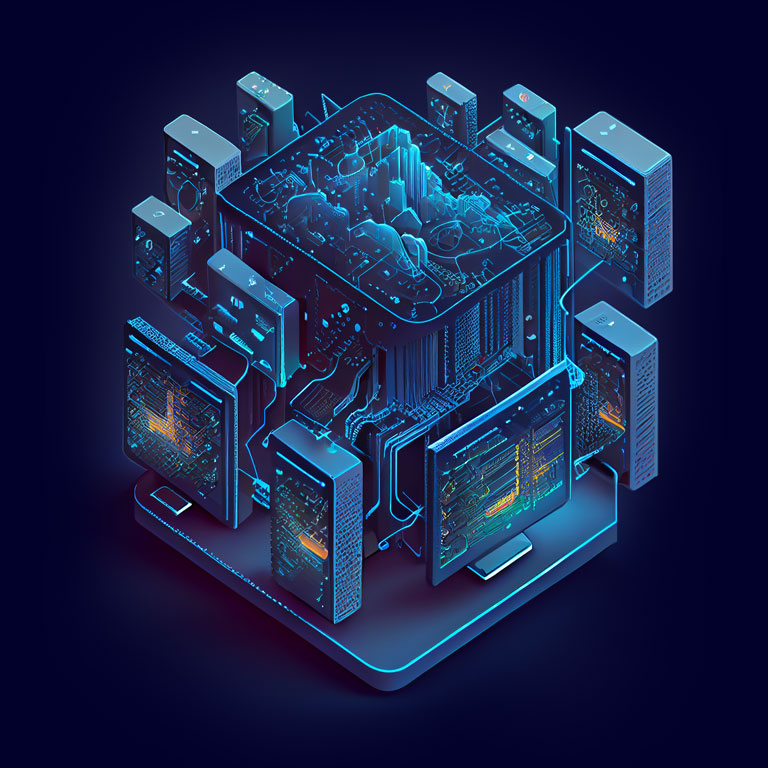 The next revolution in compute
    Welcome to CrowdCloud, the revolutionary platform that lets you harness the power of your home computer to drive the future of distributed computing.
    As a member of the CrowdCloud community, you'll have the opportunity to push the boundaries of what's possible by renting out your processing power to businesses, researchers, and organizations at the forefront of innovation. Whether you're a tech-savvy individual looking to make a difference or simply want to earn some extra cash, CrowdCloud is the perfect platform for you.
    CrowdCloud, the cutting-edge platform for distributed computing, is coming soon and will provide you with the opportunity to harness the power of your home computer to drive innovation.
    Stay tuned for the official launch of CrowdCloud, where you can sign up and start helping us revolutionize the future of computing and the cloud.

Big Data
use the distributed computing power of CrowdCloud to analyze large amounts of data

AI Gnerated Art
Use tools like Stable Diffusion to generate your own art at a third of the cost of a normal cloud host.

Machine Learning
Train or infer your models on the CrowdCloud. Save money and time.

3d Rendering
Use CrowdCloud to distribute your render across hundreds of GPUs and save time.
contact@crowdcloud.com
Fort Lee, NJ 07024